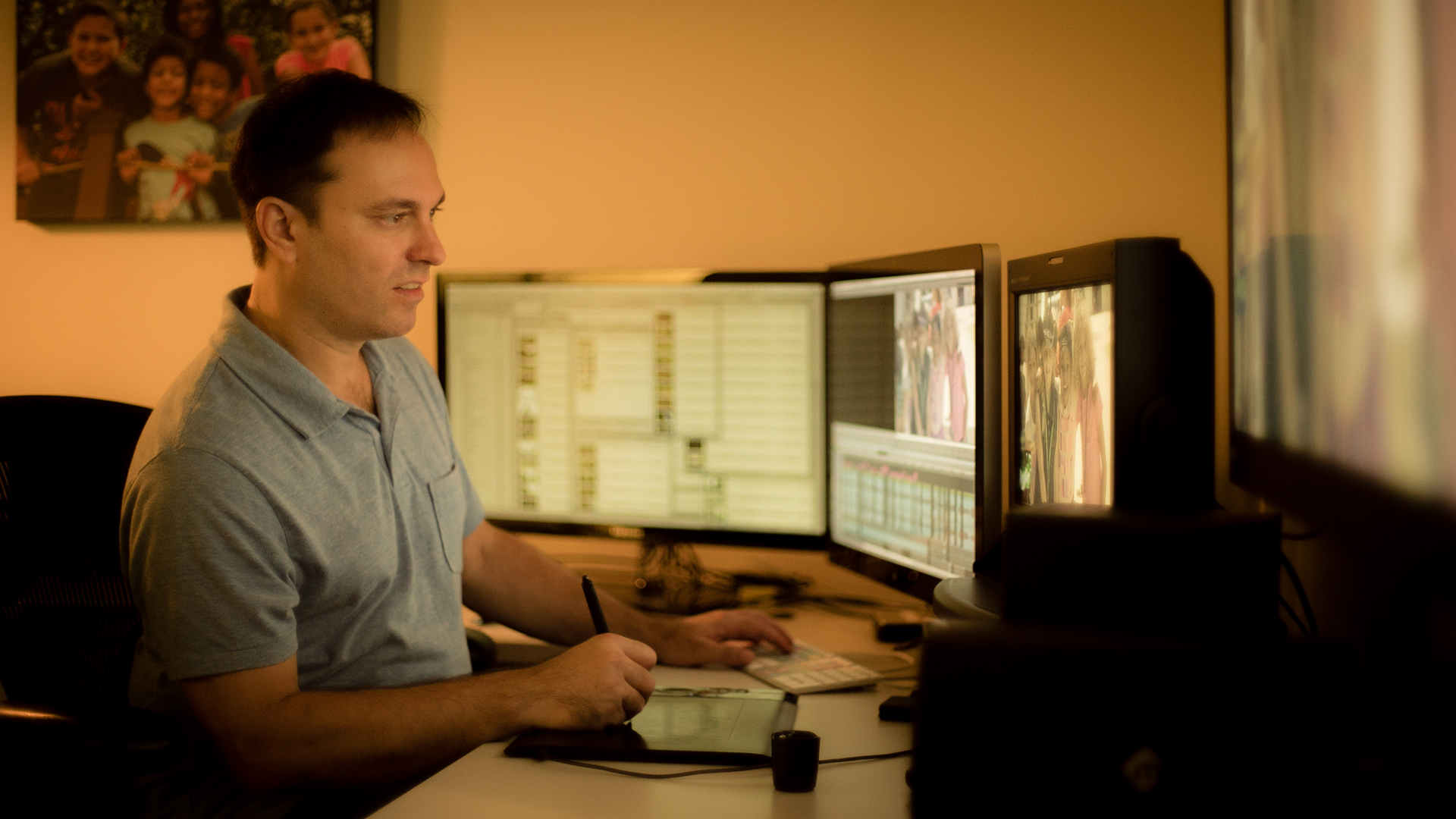 Don Lampasone is a video and film editor/director of photography with over 20 years of experience. He got his start in the US Army as a Broadcast Journalist where he created and filmed news and entertainment radio and television programs. The military fostered Don's independent ability to document and produce a piece from beginning to end to include directing, storyboarding, shooting, editing and finishing with graphics, color correction and audio. Because of his years of reporting and on camera work with the Army he retained his voiceover talent as well. After his coveted tour with Soldier's Radio and Television and the end of his military duty, Don went on to edit, direct and produce for national clients including ABC, BET, CBS, Discovery, ESPN, and PBS.
Don is known not only for the depth of his experience but for its breadth. He has worked on everything from political campaigns, corporate and music videos and news, to family, sports, and education promotion videos. Don has provided technical training for Avid and has years of experience teaching his trade to University level students. He earned an MA in Film and Television Production from American University.
In his current contract Don works as a Senior Editor and Director of Photography and enjoys the freedom of supplying creative input and ideas while working side by side with other leaders in his field. 
Don resides in Columbia, MD with his wife Kara and three school aged children Nyah, Gavin, and Kaden. His favorite hobby is to document their lives together in photograph and on film.  Don is also an actor on occasion and his acting website can be found here: 
backstage.com/u/don-lampasone